The 40th anniversary of National Union in Quang Tri Province
Mr. Nguyen Quan Chinh, Vice Chairman, People's Committee of Quang Tri Province came to visit the site of LED installation.
Posted at: 06-09-2017 10:25:50 AM - Viewed: 956 - Feedback: 0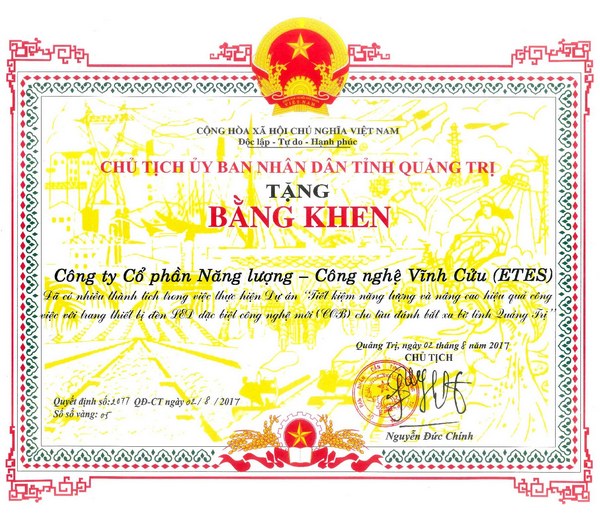 Decision to award for the project; "LED system installation for offshore fishing ships - Quang Tri Province.
Posted at: 02-01-2014 04:05:23 AM - Viewed: 1864 - Feedback: 0
Environment Consultancy
Posted at: 11-03-2018 12:02:02 PM - Viewed: 532 - Feedback: 0

Mr. Pham Quoc Bao, Deputy General Director of EVNHCMC said: "The sector is gaining a lot of advantages because it has actively implemented smart power grid development programs under the Prime Minister's instructions in approval of the Smart Power Grid Development Project in Vietnam.
Posted at: 09-04-2015 11:05:59 AM - Viewed: 2203 - Feedback: 0

Now that the flowers are beginning to bloom and warmer weather is on the way, there are some easy things anyone can do to save energy and money both around the house and at the office. Here are 10 energy saving tips courtesy of the Department of Energy:
Consultancy
Energy Audit
ONLINE
(0909.901.045)
MOU SIGNING CEREMONY ABOUT SPECIAL LED WITH COB TECHNOLOGY FOR FISHING SHIPS BETWEEN QUANG TRI PPC AND NEDO
Online: 143
Today: 5010
This month: 113845
Total: 4394982